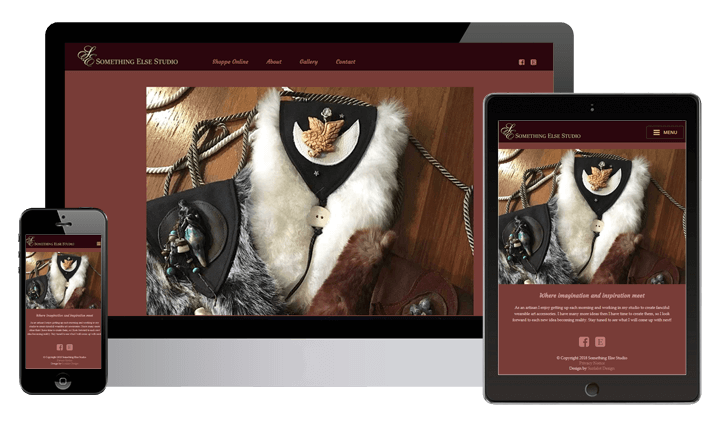 Website Design
Surfalot Design was asked to redesign the original Something Else Studio WordPress website to reorganize the artist's focus and develop a fresh look in a responsive layout. The custom WordPress Theme was designed and developed specifically for Something Else Studio.
Etsy Integration
The site features a custom WordPress Plugin to integrate Something Else Studio's Etsy Shop. The plugin pulls items from any number of their shop's categories and arranges them by group or randomly mixes the items for display. The custom plugin will also cache the data for display and refresh periodically or on demand within the administration page.
Responsive Layout
The site design was purposefully developed from the ground up to be responsive. This website cleanly transforms across desktop computers, tablets, phones, and mobile devices of all shapes and sizes. The images and other resources were optimized for swift delivery to smaller devices for conservative bandwidth use and a balance user experience.