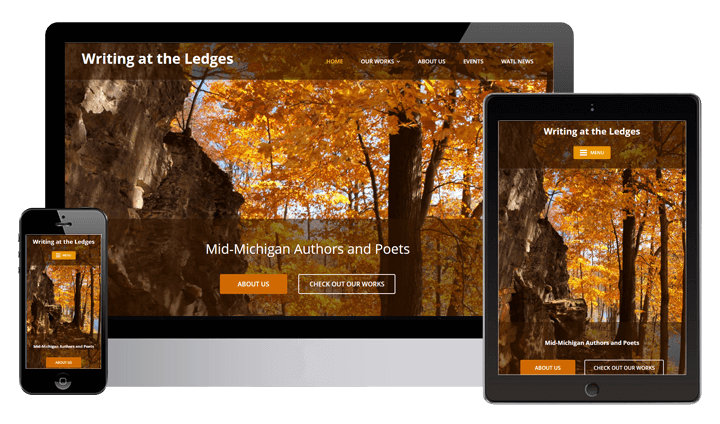 Website Design
Surfalot Design was asked to redesign the original Writing at the Ledges WordPress website to simplify, organize, and develop a fresh look in a responsive layout. The custom WordPress theme was designed and developed specifically for Writing at the Ledges.
Simplified Administration
The site's owner is able to manage the member page with ease. The backend was customized to provide an easy drag-and-drop member administration page.
Responsive Layout
The site design was purposefully developed from the ground up to be responsive. This website cleanly transforms across desktop computers, tablets, phones, and mobile devices of all shapes and sizes. Great care was take to ensure optimized images are delivered to smaller devices to conserve bandwidth and balance the user experience.